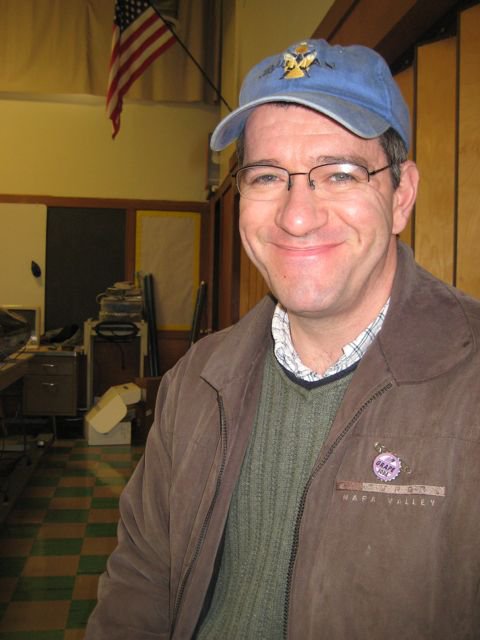 haining «at» alumni·soe·ucsc·edu
Website
Ted Haining
Ted Haining completed his Ph.D. in Computer Science in 2000. He worked with Prof. Darrell Long on improving I/O system performance and was a key contributor to the REINAS project, one of the first sensor networks.
Dr. Haining is currently Principal Engineer at Actian Corporation, after a long career as a Software Engineer at Oracle Corporation in Redwood City, California.
His current interests include operating system virtualization, I/O performance, software as a service (SaaS) delivery, and middleware applications. He was granted his first United States Patent (7,831,962) in November 2010.
Publications
| Date | | Publication |
| --- | --- | --- |
| Mar 1, 2000 | | Jehan-François Pâris, Ted Haining, Darrell D. E. Long, A Stack Model Based Replacement Policy for a Non-Volatile Write Cache, Proceedings of the Eighth NASA Goddard Conference on Mass Storage Systems and Technologies, March 2000. [Secure File and Storage Systems] |
| Feb 1, 1999 | | Ted Haining, Darrell D. E. Long, Management Policies for Non-volatile Write Caches, Proceedings of the International Performance Conference on Computers and Communication, February 1999. [Scalable File System Indexing] |
| Jan 1, 1998 | | Eric C. Rosen, Ted Haining, Darrell D. E. Long, Patrick Mantey, REINAS: A Real-time System for Managing Environmental Data, Journal of Software Engineering and Knowledge Engineering, vol. 8, no. 1 , January 1998. [Real-time Systems] |
| Mar 1, 1995 | | Darrell D. E. Long, Patrick Mantey, Craig M. Wittenbrink, Ted Haining, Bruce R. Montague, REINAS: the Real-Time Environmental Information Network and Analysis System, Proceedings of the IEEE Computer Society CompCon, March 1995. [Real-time Systems] |
Click here for a list of recent collaborators.
Last modified Aug 16 2020